Yoga Jigsaws - Set B (Intermediate Set)

Set B is for the next step up from Set A and introduces the children to the following postures:

This activity has been developed for children with Autismand children who have complex learning , communication and sensory needs.
"If its good for special needs children then its great for ALL children"Read More

Each set contains THREE jigsaws and is available in either THREE or NINE pieces
Not sure whether you need 3 piece or 9 piece? Read More
Features and Benefits:
Hand cut thick wooden jigsaws which will stand up to the riggers of time lasting up to ten to fifteen years
Each jigsaw is unique
Fantastic way to teach yoga to children
Beautifully made in the UK
Easy to follow posture pictures
Engaging yoga activity for all children including with Autism and other special needs
Tried and tested in mainstream primary and special needs schools
Price-Wise...it works like this:
Each set contains 3 jigsaws...the 3-piece sets cost £18.99 which equates to £6.33 each jigsaw.
The 9-piece sets cost £23.99 which equates to £7.99 each jigsaw.
Bearing in mind that they are hand-cut and wooden and will last 10 - 15 years, that's pretty amazing value...let alone the benefits that the children will get out of them.
Each set comes with teacher /parent guidance notes and each jigsaw with its own drawstring bag

For your peace of mind we offer our Guarantee of Quality. This means that if you are not completely satisfied with the quality of the jigsaws you can return them to us in good condition and we will give you a full refund.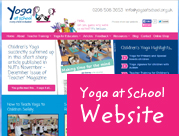 Additional Children's Yoga Services and Help

Articles, Case Studies and Yoga Games
Keep up the good work by signing up to our regular email letter giving you stirring articles, thought- provoking case studies and bold new ideas for children's yoga.